The final/bottom portion of the instructions would appear to be intended to outline, among other things, the basic format of the 'matrix' for input. But the presentation is not clear. (See the screenshot below for reference).
As shown in the screenshot there is a line that looks like this:
|------------1 | 9 8 7 8 2 | 5 3 2 4 <—potential tree house at row 2, column 1, for tree with height 5 3 | 6 6 7 |
I don't know if this is supposed to be some commonly known or uncommon notation; but the overall result is simply confusing. Even if the pipe symbols ( | ) are meant to be row separators the columns count in each row would be different… which is wrong…or else I am missing something…
====
The larger circle (red) encapsulates the entire lower portion. The inner circle (blue) encapsulates the more specific portion described above.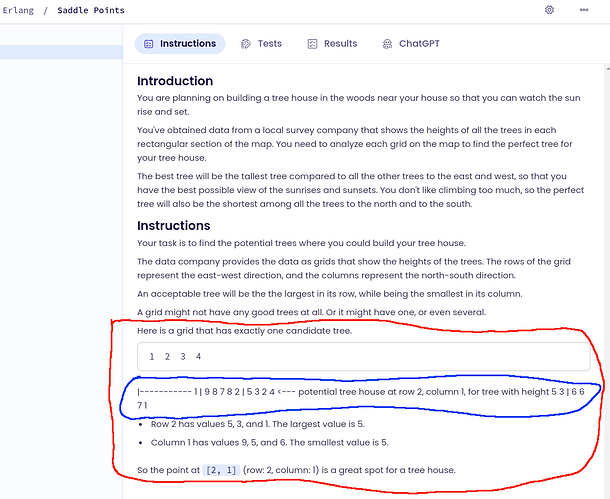 =====