In 9 months we've gone from ~0 to ~400 active monthly donors: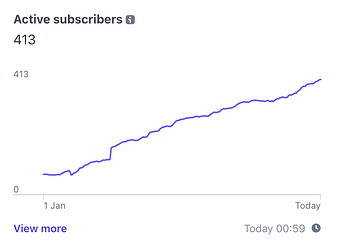 In the next 12 months, we need to get to 2,500 active monthly donors to survive.
Please give me ideas how we can increase the number of people supporting us. All ideas are appreciated, however basic/wild they sound!
---
I'd rather people post with their ideas, rather than debating each others' (we can always fork into seperate threads later for discussion of each idea), so I've set it so everyone can post once (feel free to edit it and keep adding more ideas! :D)