@ErikSchierboom ever since the release of version 4.0.0-beta.11 of configlet the actions fail in C# track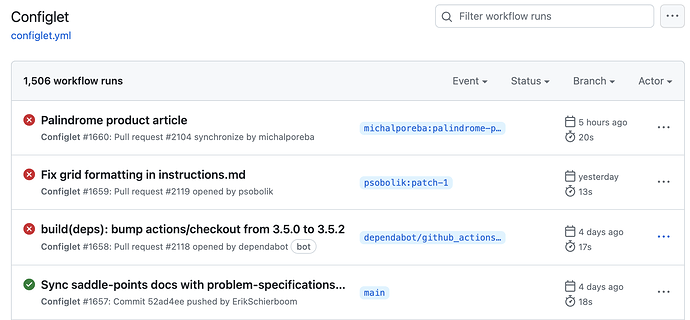 and in turn it makes checks fail on PRs

Looking at the details and running configlet fmt there are no "error" messages, but the output contains information about missing files

The release notes only mentione that:
Before this release, configlet fmt only operated on exercise .meta/config.json files.
With this release, configlet fmt also operates on exercise .approaches/config.json and .articles/config.json files.
But I cannot find information of what is expected or what should be done to fix it. Is it a problem with configlet fmt that it requires files to be there which weren't there before, or is the problem that the files are really missing?
Would it make sense to create a non-breaking change first, perhaps some warning messages to allow the track to get up to standard and then make the breaking changes?