Hi, in short - when using CLI, I still get old version.
Longer story: I solved some exercises years ago and now I decided to try them once again.
So I just went to one exercise, this time it was Exercism accepted that there is a new solution, clicked that I agree.
When I tried to download that via exercism download --exercise=gigasecond --track=rust, I still got the old version.
I tried to delete my iteration, but nothing changed.
Current state: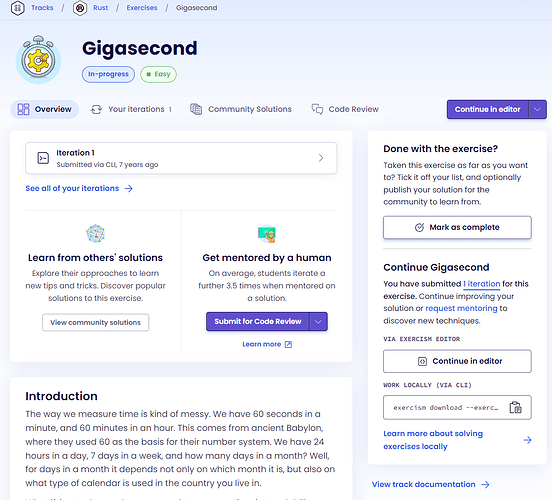 ---
How do I know that I get old version?
The downloaded source code contains "module" chrono, but obviously Community solutions contain PrimitiveDateTime as is written in Instructions.
Btw. also web editor shows old version.
How to download that updated exercise via cmd line?