My podcast app (AntennaPod on Android) tells me that there are no media files associated with the episodes. Looking at the xml file I also don't see any links to audio files.
Hmm…interesting. Let me dig into this a bit further.
Hi @fap - just to update you…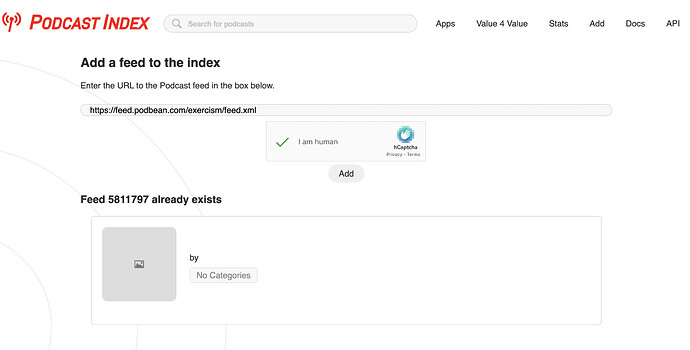 J
Thank you! :)
And weird about podcastindex.org, because I can't find the podcast on there… If it doesn't show up in a week it might be worth to write them an email, I'll put a note in my calendar and check again later.
I had another look at podcastindex.org and either podbean.com feeds are not supported or we're running into a bug. After having a look at their GitHub I wasn't sure what the right repo was to file a report so I sent them an email.
The email bounced, opened an issue here.