The object of the eight rows problem is to place eight rows of chess on the chessboard.
8 x 8 squares without the rains being able to threaten each other, according to the rules
Chess (the color of the pieces being discarded). Therefore, it should not rain two
Never share the same row, column or diagonal.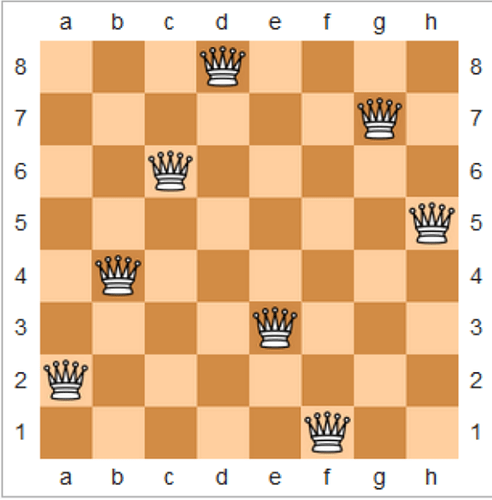 Propose an adequate solution to this problem.