I've been working my way through the Syllabus on the JS track. But how do the exercises fit into this? should I do all the syllabus first then work through all the exercises? How do the exercises relate to each syllabus topic?
Basically I'm at the very last topic, 'Promises', and I have no idea about it. It feels like I've missed a load of information or something, so I wanted to check if I'm actually using this platform correctly
And are the exercises in any particular order? How should I progress through them? The difficulty level seems random. I would have thought each builds on the previous… but maybe not?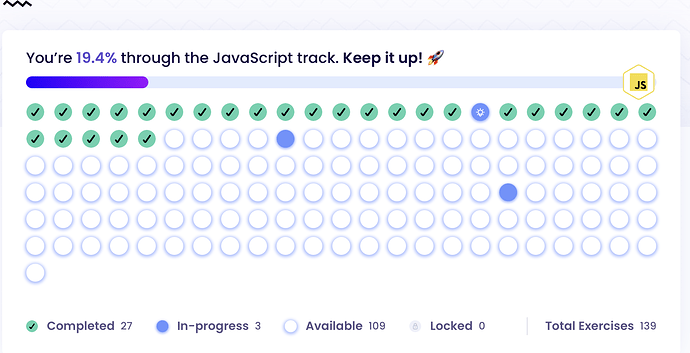 Thanks