Hey there,
we have an issue concerning the difficulty ratings for our exercises.
We can order them by "feeling". This is the current method. The downside is, that each author might have a different baseline and might even be out of touch when it comes to seeing these exercises for the first time.
We could try to orient ourselves with some more data. There are exercise completion stats, that might be useful for us.
I grabbed the data and ran some calculations with it. I came up with a rating that depends on the average completion rate and the average number of attempts for an exercise. With some min-max-scaling I get the following visualization: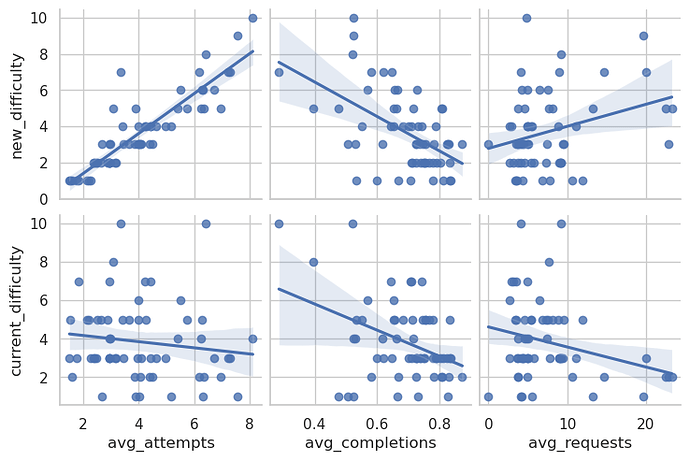 The new rating would indicate, that more attempts make a more difficult exercise (or that the explanation is just not as good, yet). I think that would be an improvement.
In the graph, I used `avg_attemps / avg_completion**1.3*. Thus giving the completion rate more weight. I am not sure if the average mentoring request rate is a good indicator of the difficulty of an exercise, but I would argue, that an exercise that is perceived as easy, might not be forwarded to a code review very often. The new rating reflects this thought to some degree.
A difficult point is the correct scaling. As many people start the hello-world exercise and never finish it, the new system would not rate it as the easiest exercise on the track. Food chain is currently rated with a 7, but the completion rate is very high (for the few people who dare). So it would be downgraded to a 1.