Hi!

I just saw an inconsistency about the number of students in a track.
I cleared my cache but it didn't change anything.
About the other pages, "Overview" and "Exercises" show 1,077 students and "About" shows 1,080.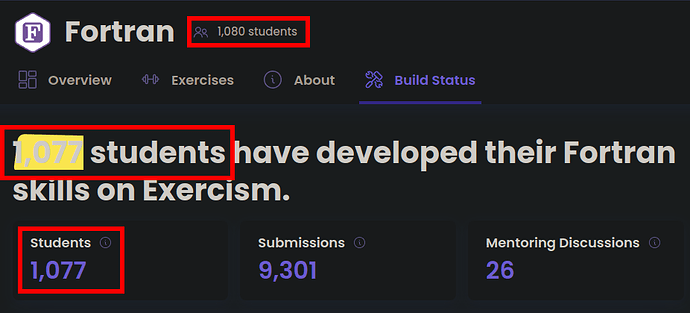 It's not a big deal. It's just to keep track (no pun intended

).