There is a new help tab on the editor. It looks like this: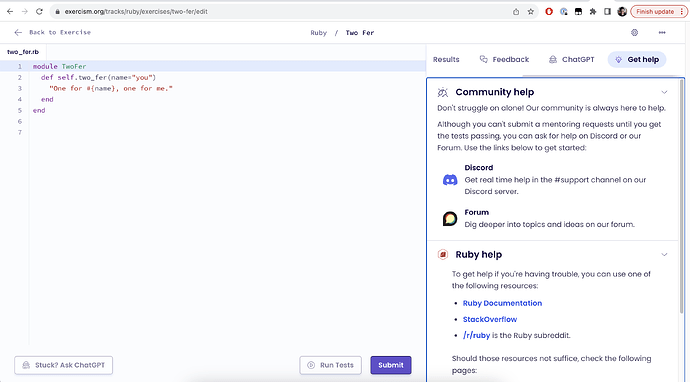 (If you can't see the image, visit an exercise in the editor (such as Exercism) and click on Get Help.)
The content is generated by this file
You can customise the first part of the Track information using the exercises/shared/.docs/help.md file in your repository. This is also provided to students via the HELP.md file when they download an exercise.
The docs for that file are here
You may also want to check the other files on that docs page to ensure your track has those too