Hi!
I had above 90 on this progress at some point but I think I lost about 45 during the latest big patch to exercism. Feels like this might be a bug or it's not but I would be interested in an explanation if there is one.
Perhaps how it is counted has changed. It does say "on a track" and the stats in the top right corner is the total among several tracks, maybe this explains the difference? If that is they case it would be nice to show in which track I have 42 sessions mentored. I was able to find that info in another place by opening the filter on the finished tab. However none of the numbers matches 42 and the most I have in one track is 54. So that theory does not seem to hold. Maybe it's a bug after all.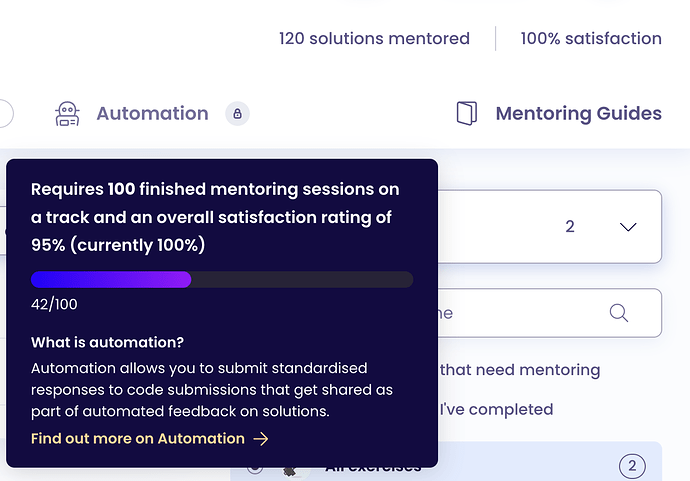 I am mainly bringing this up because I'm very curious what can be done when automation is unlocked :)
Cheers!