Hi there,
I am trying to bring the C++ track to V3. For starters I want to define a syllabus tree to map the journey ahead. I looked at similar tracks and it inspired me to produce the (work in progress) tree beyond: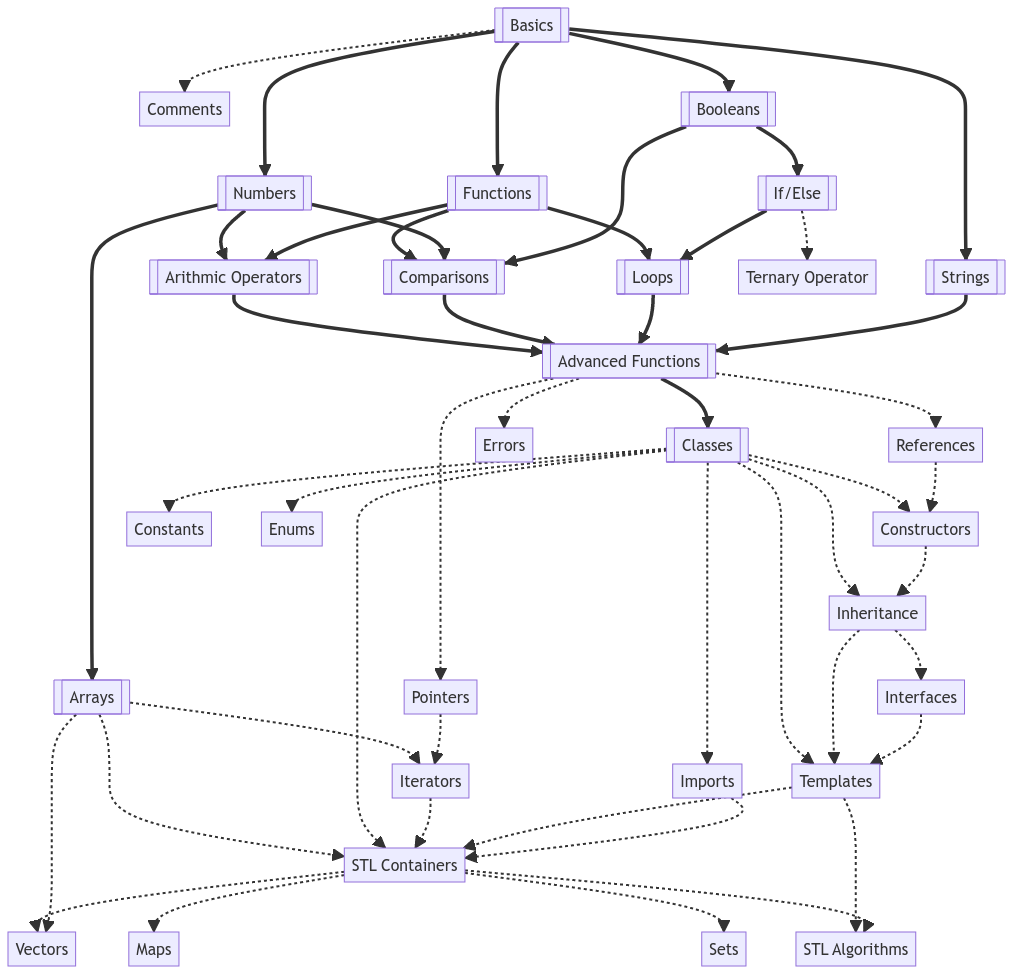 I already covers a lot of ground, so I do want to reduce it to a minimum viable product by prioritizing the double bordered concepts first (e.g. Basics and Functions). These should get a new learner to a level, where they might be able to solve a great variety of exercises.
What do you think?
Would you put more focus on other elements?
Do you feel that the order is sensible?
Even if you don't know a lot about C++ your comments are very welcome, as my perspective might be very skewed by taking much of the language for granted.
Edit(s):
Split Functions, thanks to @BethanyG for the suggestion
Enums are added
Strings should be covered