In the Python Syllabus, I currently have two concepts where apparently I cannot unlock all of the exercises. This may well be due to my inability to find the right button or trigger for doing so, or it may be unintended behaviour of the software.
One example is the "String Methods" concept. I've solved the learning exercise, "Little Sister's Essay". The other solved exercise, "RNA Transcription" I had already done ~3 years ago. The remaining two are locked. The "Lists" concept is in a similar state, as you can see from the following snapshot of the overview graph: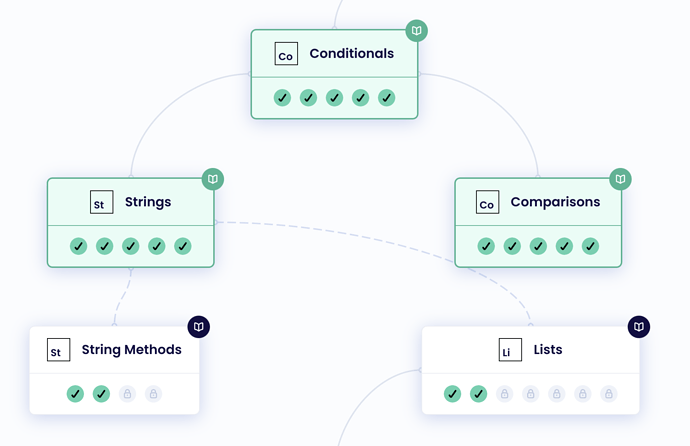 In case I am doing something wrong, could you please point out to me where I would have found instructions on how to unlock the remaining exercises? Thanks a lot in advance for your help!